Trout Fly Fishing Trips In GA | Places to Fish Near Me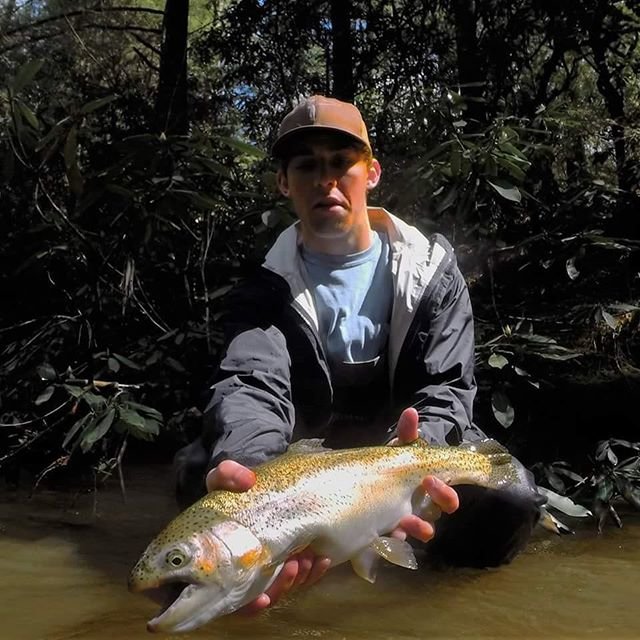 The Field and Fly Offers guided wade and drift boat trips on several private streams and public rivers, The Field and Fly Fishing in north Georgia is your best source for angling streams and rivers of north Georgia. If you are looking for an educational trip for beginners, or access to north Georgia's premium trout streams for experienced anglers, The field and Fly is ready for you to reel in the bait. Guided fly fishing trips are great for those who seek the sanctity of private fishing with a small group or exclusively with a business client. Be prepared and well informed about any regulations or schedules available online or provided by our guides. Contact us with any questions or concerns regarding lodging, fishing, and location services, we will be happy to help. The Field and Fly offers rich opportunities for water sports and fly fishing trips in Georgia. Our affection for the fishing sport, the rivers, creeks and the quaintness of the waters that come with fly fishing is what we believe to be our drive for success as a business. Book a guide for a day on the water with The Field and Fly and land a trophy fish that will impress any seasoned angler. While everyone wants to land a big one, sometimes it is all about looking at the journey rather than the end results, just enjoy the day for what it brings.
Fly Fishing Wading Trips
This is exactly what it sounds like. We'll wade out into a river and let you cast away. Our fishing guides will take you where we think they might be biting, but even if they aren't, you'll experience the meditative aspects of fly fishing. It's fresh water fishing at its finest.
Trout Fishing in GA
Our Field and Fly fishing guides are qualified in the art of fly fishing. Choose from many different fishing trips available as daily vacation packages. We also offer tutorial fishing trips for kids and beginners (Recommended at least 12 years old). Half and full-day experiences are available. There are miles, miles and miles of not only public water trips but private water trips for a great price and truly wonderful experience. In Georgia, anyone 16 years and older must have their own fishing license to fish for trout. You can go to www.georgiawildlife.com for more information on purchasing licenses.


For more information regarding fly fishing trips.