Fly Fishing at the Best Spots in Georgia & North Carolina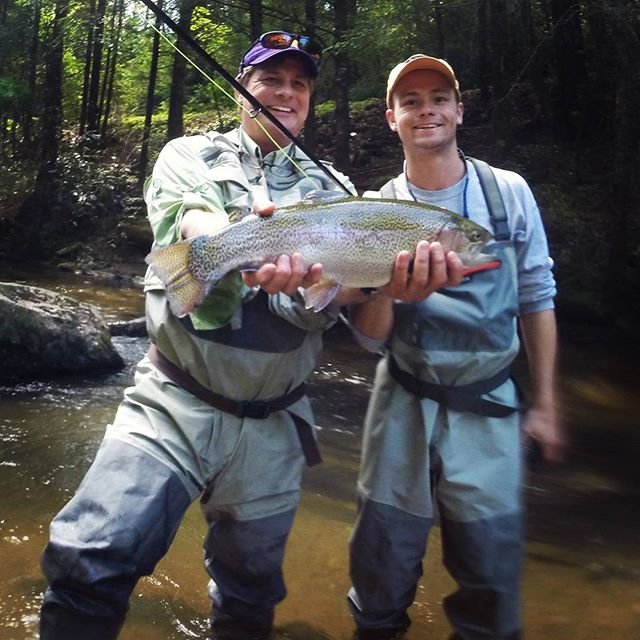 Fly fishing is by far the best way to relax or get some time just to focus on you and get away. If you are like any white or blue collar man/woman you know being stuck at your desk makes you crave the sunshine and outdoors. That is why The Field and Fly can take you away from the business world and put you in the good hands of nature. It sounds nice to be out fly fishing on the East Coast but where is the best place to fly fish? The East Coast has a beautiful dark blue Atlantic ocean where hundreds of streams and rivers pour into the vast ocean abyss. At The Field and Fly we know fly fishing rivers like the back of our hand. Our guides are equip with knowing about where the fish flourish and if I were you I would take a trip with one of our guides to find out more about the signature rivers and streams that provide the best fly fishing experience. Give us a call at 678.449.8396 and we can tell you more about our locations we service and where are the best places to fly fish on the East Coast.
Best Fly Fishing Locations in the South
Our services range from a simple trip, instruction trip or a full day fishing experience. We cast from shore and from boat depending on your convenience. You can see our selection of fly fishing trips at. We know where the trophy fish lay and some of our locations are undisclosed to The Field and Fly guests only. Our best fly fishing locations are located in North Georgia, and North Carolina where rivers and streams such as the Chattahoochee, Soque River and the Chestatee River all offer a great time to go out and fly fish!
Fly Fishing Trips In Georgia For Vacation
Being from out of town makes it harder to know more about the local rivers and streams near you so why not have a knowledgeable guide start you off the right way. We specialize in fly fishing and we know how to prepare you for the best vacation fly fishing retreat on the best rivers in the east coast. Our extensive experience has lead us on many fly fishing voyages that welcome guests and pro fly fishing anglers to come out with us and enjoy some the best fly fishing in the East. The field and fly has established long lasting relationships with some of the best family and private owned waters along with private accommodations and lodging for those who wish to extend their stay. The field and fly is your guide to everything fly fishing so come on by and cast your hook and bait with The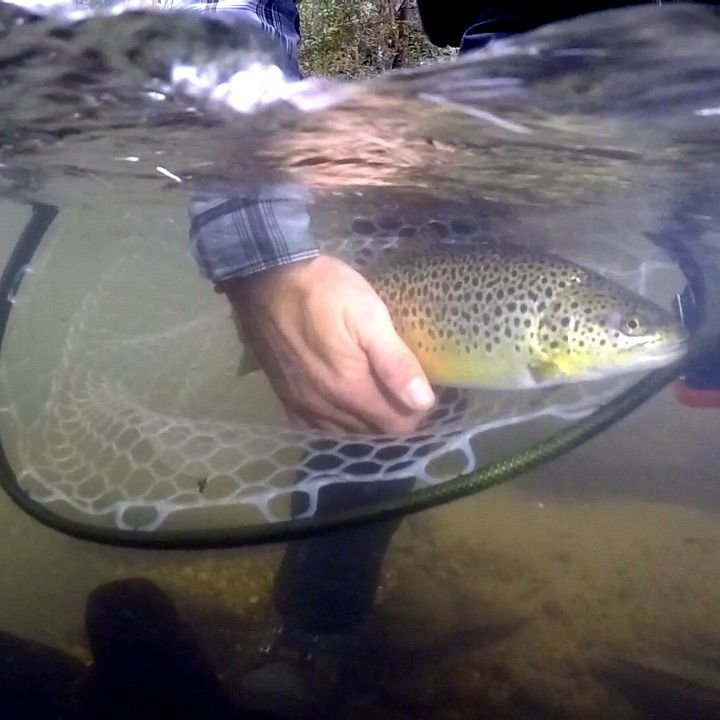 Field and Fly!
Fly Fishing Trips in GA
We know the best places to fly fish on the East Coast, our guides have developed strategies to get the most bang for your buck. We have studied the waters and know our environment from head to toe. The fish are habitual creatures so we take note on where they enjoy eating, sleeping, swimming and laying on the rivers and streams that we tailor to. Acquiring a guide will set you up for success whether you want to vacation for yourself or as a unique gift for that someone special. Fly fishing is a truly liberating leisure sport that can bring people, nature and relaxation all into one simple flick of the wrist. Come by The Field and Fly to take hold of your next fly fishing trips in the East Coast.Click here to browse some of our fly fishing trips.
Click here to read about our fly fishing guide in Georgia!