Fly Fishing in Georgia
We cater to many different customers who enjoy fishing and being in the great outdoors. Our guides love what they do and they know the of the best fly fishing trips in Georgia and the east coast. The Field and Fly strive to catch the fish in some of the most beautiful rivers, streams and lakes in the states. Going on a trip by yourself can be lonely and uneventful but, when you are able to bring your friends or business partners out on a fly fishing trip it will build a bond that will never be forgotten. Our fly fishing guides enjoy fishing trips just as much you will. If you are trying to go solo or you are trying to get some time with a client to do a little before sale activity, then The Field and Fly is the right catch for you. Fly fishing trips can bring out the best in people. Fly fishing trips help to relax the mind and present a calm sensation that can't be achieved by sitting behind a desk all day. It is time you get yourself out and into an awesome fly fishing trip so that you and your mates can enjoy a fly fishing trip in Georgia that is one unforgettable time.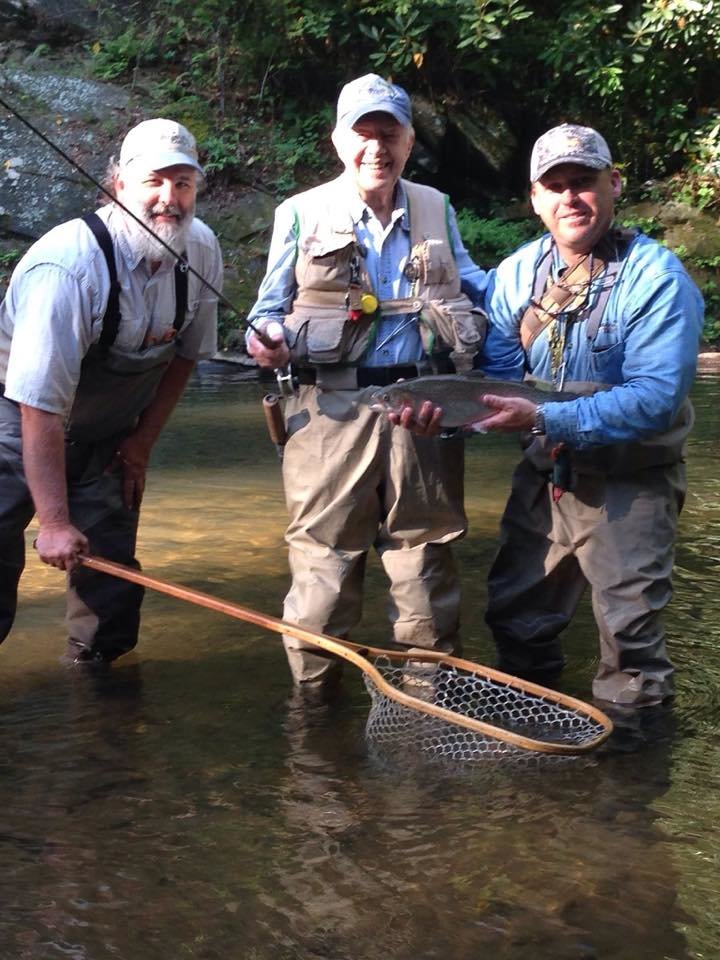 Fishing in Georgia The
Best Places
The Field and Fly offers some of the most specialized fly fishing guides in the state of Georgia. We know where the fish bite and we are happy to show you. Our guided trips take you to perfect waters where fish love to swim. Cast your hook out and in minutes you will most likely catch a bite. If you are looking for some time to just get away from home or the office, then you will be happy know our guides are ready to take you out to enjoy some good ol' fishin. Once we get our boots on and hooks tied we can cast off into the afternoon. We prefer to catch and release our fish in order to show some respect to natures well-being. Fly fishing is about the sport and not the trophy. We know we all love to hook a big bass but at the end of the day we prefer to be as humane as possible. Our goal is to find you the perfect places to fish and let our guides handle the set up so all you have to do is have a good time. The best places in Georgia can also be the most private. Our guides have access to public and private waters in areas of Georgia and North Carolina. We cater to group trips along with private trips exclusively. Our services accommodate business to client meeting events, beginner level entry fisherman, young fisherman, pro fishing and hobbyists who just love the open waters. We always assure everyone's safety, respect and positivity is top priority.
Click here to read about trout fishing trips near you.