Fly Fishing Guide & Fishing Trips In Georgia

Getting out of the office can be a relief, especially when you are getting into the great outdoors. The Field and Fly is prepared to take your corporate business fly fishing to one of the best fishing spots in Georgia or North Carolina. Taking your team on a fishing trip expenditure that doesn't involve a computer screen and phone calls can't get any better. Your employees need time to bond and there is no better way than to take them on a fly fishing trip they won't forget. The Field and Fly services fly fishing trips, fly fishing classes and boat trips for any avid fly fishermen. We know that it can be hard to find where the fish like to bite and that is why our guides have the experience required to take any fishing trip and make it worthwhile. We come prepared and ready to navigate the great rivers and streams that hold a plethora of fish like trout, salmon, bass and many others. Get your fishing gear, a cold lunch pack and a beverage and get ready for some good times in the great outdoors. Getting time away from the office can't get any better with than a fishing trip accommodated by our guides from The Field and Fly. Book a fly fishing guide today to find out more about our locations, and other important details at 678-449-8396.


Fly Fishing Guide For Beginners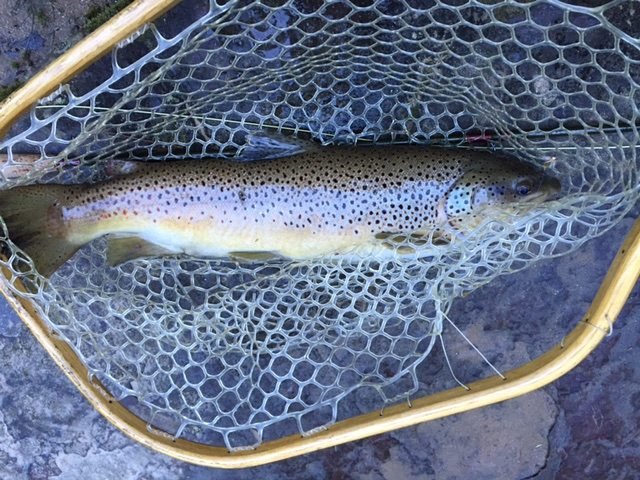 New to fly fishing? Now is the perfect time to learn! The Field and Fly Fishing guides can teach fly fishing for beginners. We offer the best beginner technique that will get you hooking the big fish in no time. Learn how your back cast, cast arc, the types of insects that the hook is replicated from and the casting a quality delivery that will set you apart from the beginners is well worth it. The Field and Fly offers the best fly fishing classes for those who are new to fly fishing as well as those who are just getting a refresher course and want to improve their technique. We cater to fishing trips in the east coast of the United States and are headquartered in the state of Georgia. Our experienced guides offer the best knowledge that you will take with you on every fishing trip you go on. Our lessons are unforgettable and we know what we are talking about when it comes to fly fishing. Once we get our hook in on a beginner our lessons will turn them into a true fly fishing angler who can reel in and cast without effort. You can book a course today at the Field and Fly, fly fishing for Beginners.
Fly Fishing Trips in Atlanta Georgia
Fly fishing trips can be a great way to get out of the office and into the outdoors. One of our favorite trips are set on taking a boat trip out on open water ways to drift while casting a hook and landing a big snapper. If you are one to feel adventurous and want to get your sea legs then we suggest you bring your buddies and head into the open waters for a fly fishing boat trip in Georgia. Wade fishing or boat fishing is done so a fly fisherman can overcome the obstacles that are on the water's edge, that way a fisherman won't need to worry about his overcast catching a willow tree or branch leading to a tangled mess. You can get book a boating trip with The Field and Fly at Fly Fishing Trips in Georgia.
Fly Fishing Gear Checklist
Preparing for your fishing trip can be an important factor to your success just like any preparation this checklist will have you ready to expect the unexpected. The Field And Fly recommends you bring your own personalized gear so that you feel comfortable. Bringing the basic list as follows will help assure you have an awesome and successful trip. Our guides will also be prepared with more advanced fishing gear and tools of the trade.
Fly Fishing Gear:
·

Raincoat or water proof clothing



·

Body vest or fishing pack



·

Sun protective clothing, accessories and sunscreen



·

Fly fishing rods



·

Fly fishing reels



·

Fly fishing lines



·

Flies and hook



·

Floatant



·

Insect repellent



·

Charging cables for phone, camera etc.



·

Dry bag - for camera, extra clothing, etc.



·

Disposable lighters/ waterproof matches



·

Cash for tips, spending money



·

Flashlight and spare batteries



·

Day pack



·

Water bottle



·

Compass



·

Required licenses/permits
Book a fly fishing guide
today to find out more about our locations, and other important details at 678-449-8396. Isn't it time for you to go fly fishing? We think so.