Trout Fishing in Georgia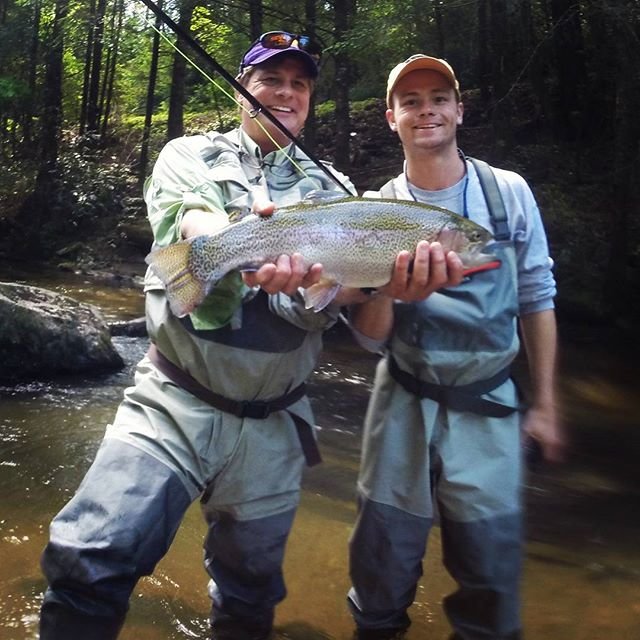 It's a rare and wonderful thing when we can mix business with pleasure. Many sales have been made and deals have been sealed on the golf course, but what if your prospect doesn't like to golf? Fly fishing offers another alternative to getting some alone time with your prospect so you can enjoy nature, catch a few and find a way to close that deal.
Whether you're a "go for the kill" type of salesman or one that just likes to set the wheels in motion and let things progress naturally, a fly fishing trip lets you lay the right groundwork for a great business relationship. We all want to do business with friends and there are few things better than wading out into a cool river to and casting your line. Whether you catch anything or not, it's a peaceful, relaxing way to spend half the day or more. It's also time your prospect will remember when it comes time to choosing a vendor. Just imagine, no phones. No Internet. It's just you and your prospect with no interruptions with the exception of a fish biting and getting reeled in. Can you imagine a better setting for bonding with your next big client? Let our fishing guide take you and your prospect to the best places in Georgia or North Carolina where the fish are rising and the water's cool. It doesn't matter if you're a beginner or an experienced angler, we'll walk you through everything you need to know to reel in the big ones. Imagine how your prospect will feel if he or she pulls in a trophy fish!
Fly Fishing Gifts

If you know that person that's hard to buy for but loves the outdoors, browse our fishing trips and give fly fishing gifts. Start with a half day trip or give a full day adventure. If he's ever dropped a hook in the water, he'll love the experience that our fishing guides can provide. It's fly fishing at its finest.
Fly Fishing North Georgia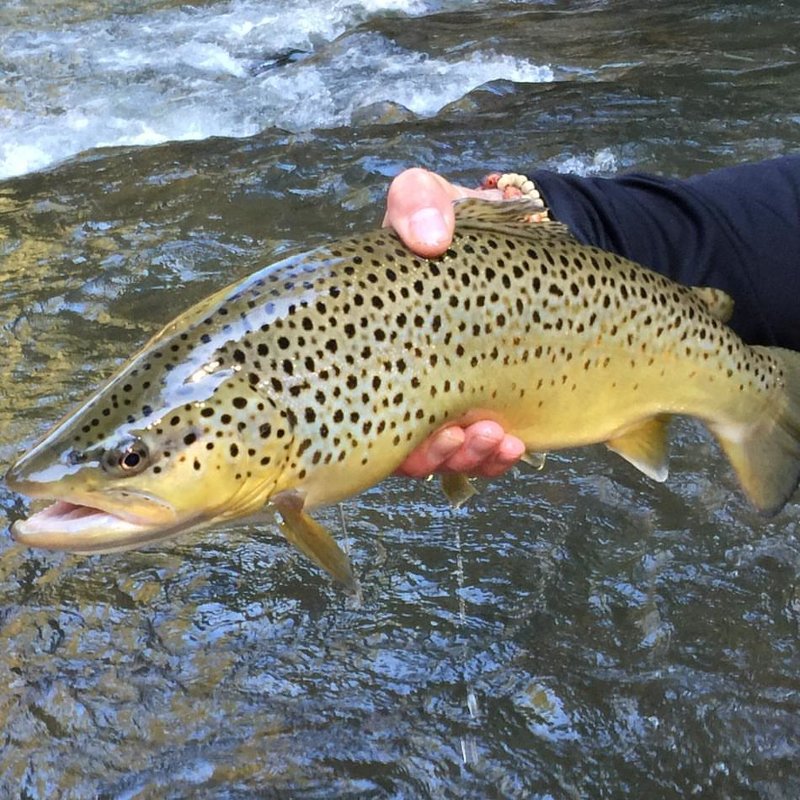 Our fly fishing North Georgia trips will get you right out in the river. You'll see the fish rise so much that you'll feel like you can reach out and grab them. You'll feel like you're fly fishing in the middle of the movie, "A River Runs Through It". Whether you catch your big game fish or not, you'll have an incredible day. We typically partner with a local company, "River Through Atlanta" where we'll take you out on a drift boat and do some trout fishing that way. We know all the great spots and can give you fly fishing tips that might just help you land your trophy fish. Browse all the fly fishing trips we have available, and if you don't see something you like, give us a call. We're willing to customize your next fishing trip. Step away from the smart phone and come enjoy the joys of fly fishing today with some of our fly fishing trips in Georgia.