James Dudley (Owner/Head Guide)
I grew up just outside of Augusta,GA and I spent most of my life working in the golf business as a Course Superintendent and in Sales for the Sports Turf Market. My time off consisted of more fishing & hunting than on the links. I've spent a lifetime outdoors in one capacity or another, and I enjoy any setting outside of four walls! Fly Fishing has been an addiction for over 20 years and sharing that experience and knowledge with others is more of a passion than it is a job.
As a youngster, fishing was always something I couldn't get enough of and that continues to ring true to this day. Introducing people to fly fishing and watching their excitement when they hook a fish is, well, just another link between me and the fish. Making the connection with all those elements in between is what it's all about. I want to make sure all my clients get connected with what they are looking for when they book a trip with The Field & Fly!
Capt. "Dry Fly" John Mcloskey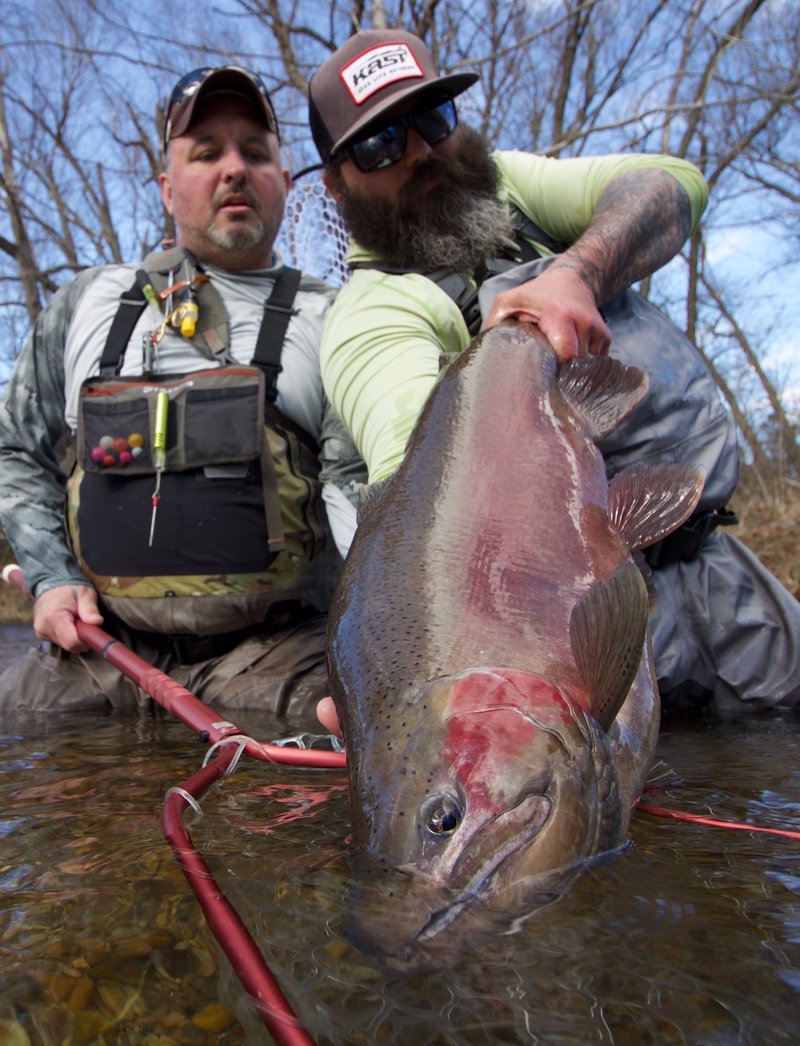 John McCloskey has had many adventures along his path, from fighting on U.S Karate teams to fighting fire. He was a technical rescue and high angle rope instructor for the state for many years as well as an E.M.T., and he served his community well. John has always instructed in some form or fashion but his real passions are found in the outdoors.
Adventure has escorted John to vast destinations and landed him the trophy of experience and lifelong friendships. His time on the water is spent in Alaska through the summer months, then back south chasing monster browns fall through the spring. "No matter where I go to fish from the Naknek, South Platte, or the Cumberland, the Chattahoochee, and North Georgia Rivers are not far from my thoughts. It's a challenging sport with great rewards and broken hearts. These waters truly haunt me."
When not guiding, John can be found fishing, hunting, or with his family. He loves flint knapping and working on survival skills. John is an excellent instructor and loves sharing the knowledge he has attained through many years of experience. Ask him about his flies and he'll be happy to share his boxes which include a list of originals like "Lost on Bourbon Street," "Sexual Chocolate," and the "Suckerpunch" to name a few. One thing is for sure, if it's adventure you seek, the Tattooed Pirate is your man. The Field and Fly is Proud to have John on board Guiding some of our best Trophy water taming beasts like no one else can!
The Field and fly continues to fish hard and provide some of the best experiences possible for our clients!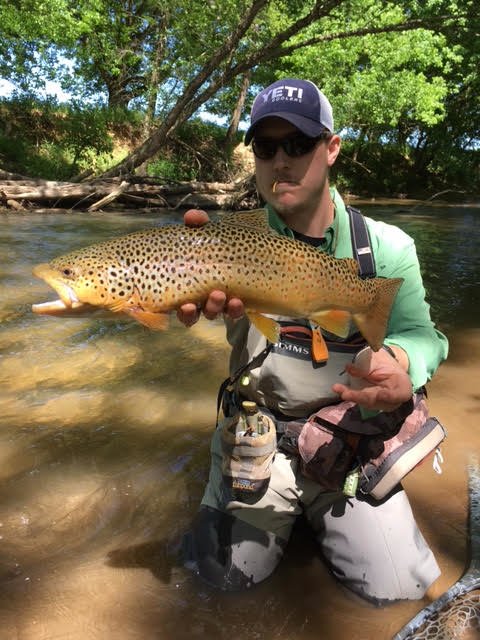 Field and Fly Guide team member Cameron Bright, "C-money", knows his way Fly Fishing around the moving waters of Georgia & North Carolina. He has guided North Georgia Trout and Western North Carolina Waters for 10 years. Voted Trout Unlimited youth of the year in 2010. Expert fly Tyer and casting instructor. Cameron is great with kids passing on what got him into fly fishing at a young age. Cameron can also challenge the best of anglers with new skill sets. Hometown Athens,GA Hobbies: fishing , hunting, disc golf , & cooking. Always Tight lines and good times when Cam is on the water! Call the Field and Fly and ask for Cameron or Call Direct: 706-363-2065.